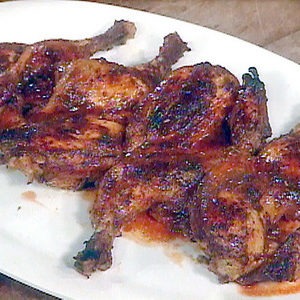 Ahhh succulent ribs. Or bold brisket. Or savory chicken. The list goes on and on…
A good rub can add dimension, flavor, and personalized appeal to just about any meat, turning an ordinary barbecue into something that is extraordinary and memorable.
The varieties of rubs on the market are endless  just about every grocery store in America has dozens for sale, as do barbecue restaurants, resorts, fine chop houses, and even specialized spice stores across the country.
While everything is a matter of personal taste, certain rubs are better on certain kinds of meat. If a rub is premade and prelabeled, it will typically indicate the type or types of meat at it will most enhance. Fowl rubs are great on turkey and chicken. Steak rubs are great on beef  whether it be a steak or other cut used to make a brisket. Others are designed especially for ribs  later adding sauce or serving simply smoked and succulently.
One of the best parts of being a barbecue connoisseur is having the ability to try new things out and figure out what best suits your personal tastes. So be bold, experiment with a variety of rubs and combinations of rubs with marinades, sauces, and accompaniments. Find that special combination of spices, seasoning, and preparation style that best makes a meal extraordinary for you.